Dutch brewing company Heineken International is set to headline 'Heineken Lagos Fashion and Design Week'. The sixth edition of the prestigious fashion event will hold from the 26th – 29th October 2016 with Heineken as the headline sponsor.
The annual event, which attracts over 6,000 fashion insiders, including buyers, retailers, local & international press, celebrities, models, and special guests will feature an exciting four day line-up, consisting of the Fashion Business Series, LFDW X Retail, the #HeinekenLFDW After Party and Africa's finest fashion design talent.
#HeinekenLFDW this season kicks-off with the Fashion Focus X British Council Creative Hustle Seminars and LFDW Fashion Focus Scouting. Led by British Council, the LFDW Fashion Focus official partners, Fashion Focus will commence by hosting a series of informative seminars facilitated by established creatives across Lagos, Enugu, Calabar and Abuja. Targeted at aspiring and emerging fashion entrepreneurs between the ages of 18 – 35, with a vision to support the professional development of emerging fashion talent in Nigeria.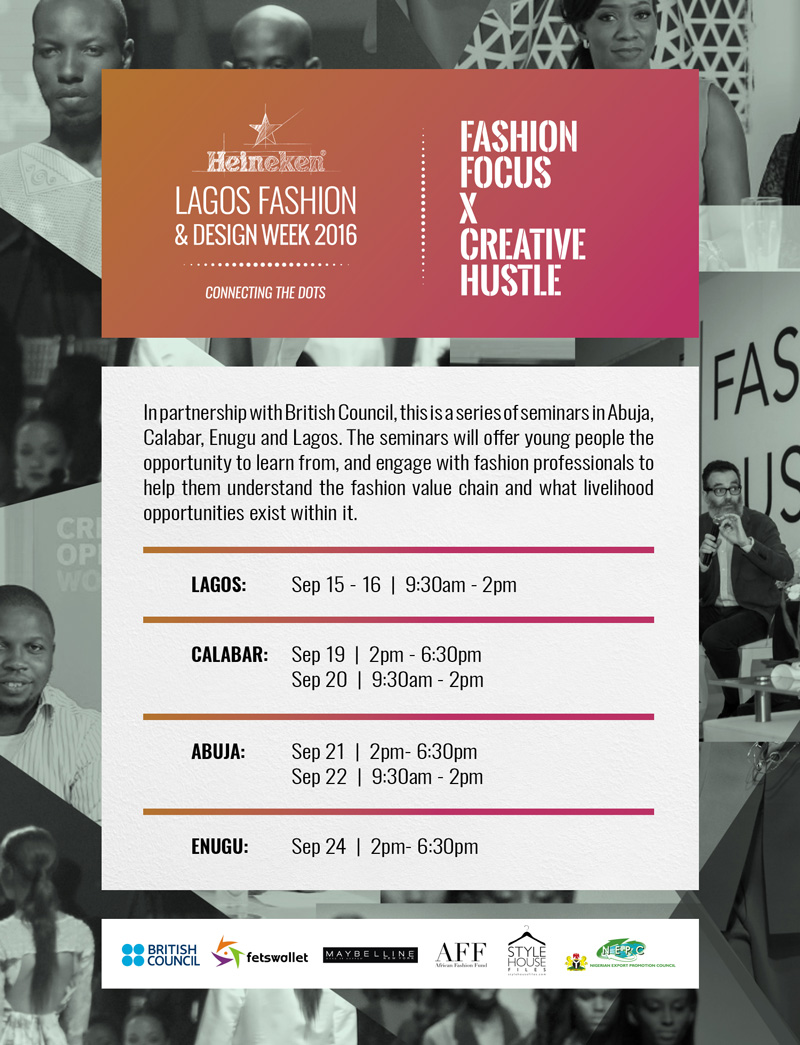 To register for the LFDW Fashion Focus, X British Council Creative Hustle Seminars, please visit www.stylehousefiles.com/programs
To book a stall in LFDW X Retail, please contactxretail@lagosfashionanddesignweek.com