Popular club owner of Club Uno, Pretty Mike was arrested for dehumanizing young girls, turning them into human puppies. He was arrested by  Lagos Police on the orders of the Lagos State Government.
Pretty Mike was in the habit of turning up at events accompanied by two ladies chained on a leash.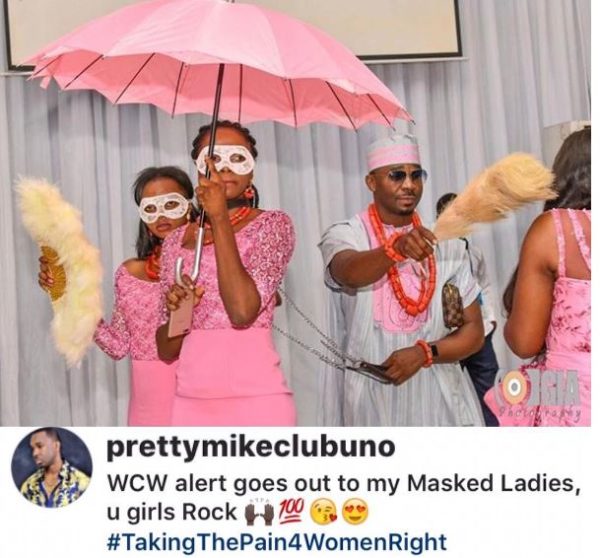 The law has finally got up with him and he has promised to desist from such acts.
Here is what the Lagos State Governor's Monitoring Team, who identified Mike as a "suspect" said on Twitter,
that he "gave useful statement to the police and was released after given an undertaking to desist from dehumanizing any man/woman."
"Nwogu admitted knowing his action was against the law, but pledged not to further indulge in such behaviour. Lagos State Government will not tolerate any anti-social behavior that attempt to dehumanize any citizen in the State. The Lagos State Government is committed to the protection of the rights of all citizens including children, women and the vulnerable."