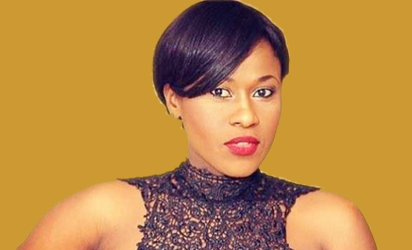 Ahead of 2019 general elections, a movie that mirrors the political life of Nigerians is due to hit the cinemas nationwide on March 16, amid pomp and pageantry.
This is coming as actress Uche Jombo-Rodriguez has advised Nigerians to vote according to their conscience in the 2019 elections.
The actress gave this piece of advice at the press preview of the hilarious movie, Dr Mekam, produced by Obylicious Empire Production, owned by American-trained actress cum producer, Oby Olebara Uzoukwu, during the week.
Uche Jombo said: "It's important you understand that your vote is your right and it counts."
She described the movie, starring the likes of Kalu Ikeagwu(lead character), herself, Yemi Blaq, Gloria Young, Seun Akindele, Emeka Okoye, Oby Olebara Uzoukwu, Chika Chukwu, Eric Obinna, Eva Appiah among others, as "an entertaining film," adding that Dr. Mekam explores the nation's political satire. The director, Ike Nnaebue said: Dr. Mekam will revolutionise  the country's cinema landscape.
According to him, "The movie is like a mirror that mirrors the Nigerian society. The politicians will see themselves as well as laugh at themselves. By so doing, we realise that we have been messing up and we need to do better," he said.
Shot in Atlanta and in Nigeria, Dr Mekam tells the story of a Nigerian American trained doctor, Mitchell Mekam who decided to come back home to his fatherland to lead a new political movement.
"This is one movie every politician, political parties, political stakeholders and indeed, the Independent Electoral Commission, INEC, needs to see as it attempts to define a new paradigm in politics in Nigeria as we prepare for the 2019 elections," Ike said.
The movie, the director revealed, has been selected to premiere in Nollywood travel film festival, billed to hold in Atlanta later in the year. "We also intend to travel around the world with this film," he added.
Speaking further, Ike said: "Dr Mekam is heavy on patriotic messages, drama and comedy that lend credence to the Nigerian offerings. For Oby, "With skillful actors and actresses, it is guaranteed to keep audiences asking for more. It is one of its kind."